Golden Ocean Marina Hotel is your perfect 5 stars hotel is right on the corner waiting for you with an outstanding view in-front of the sea and the lake as well.
Golden Ocean Marina Facilities
With the astonishing view comes to a lot better facilities as rooms and the hotel are equipped with all your need such as:
WI-FI (high-speed internet access)
Individual controlled air conditioning
24 hours room service
Kid's area for the younger guests
Balcony in each room.
Executive lounge access.
Private entrance for the rooms.
Huge wardrobe to fit all your luggage.
Free parking.
Pool
Lake access
Spa
Sauna
Jacuzzi
Golden Ocean Restaurants
Satisfy your tasting buds with the international cuisine at the restaurants:
À la carte: offers a wide variety of various cuisines for Breakfast, Brunch, Lunch, Dinner, High tea, snacks, and Cocktail hour.
The Café: serves non-alcoholic cocktails, light beverages & shisha.
Above all the restaurants are keen on satisfying all ages, that's why they provide children menu at every restaurant.
If you would like to require more about their policies give us a call at 01110997000 to help you out.
Golden Ocean Marina North Coast Rooms
The best thing about the hotel the incredible view in addition to the facilities that will make you feel like you are in the Maldives with all the features you can find there including rooms right in the middle of the lake. If you are interested you can book with us and discover all the other features you will find.
With the magnificent view, the hotel possesses you can choose whatever suits you best whether it's a lake or the sea the hotel has got it all.
Royal Suite: Suitable for families and children and could hold up to 7 Adults and 2
Deluxe suits: with a lake view this is the best choice for a group of friends of 5.
Lake suite: perfect view right in the middle of the lake and is more than enough for 5 friends and 2 children.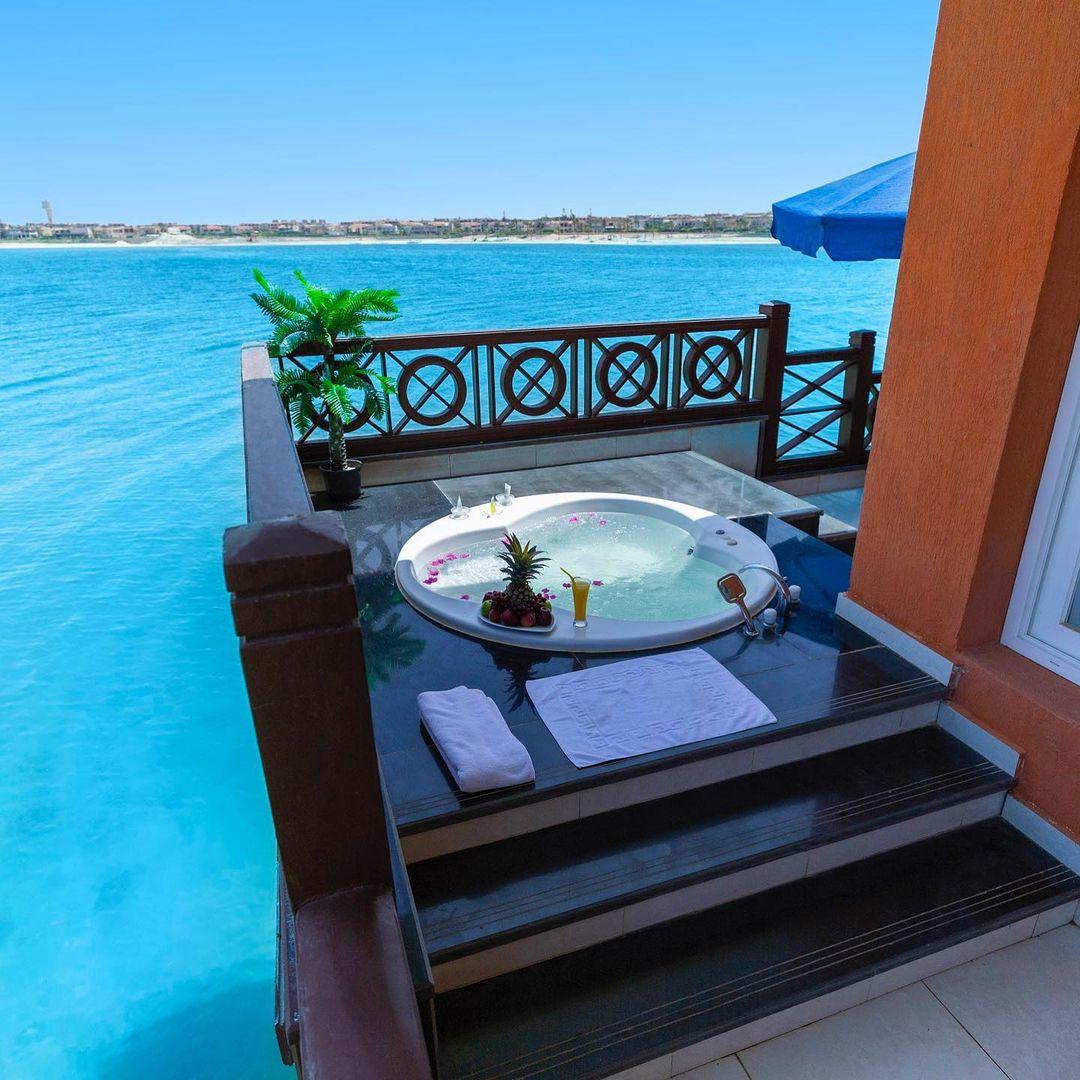 Golden Ocean Hotel Marina 5
You can also check all the nearby restaurants such as:
Starbucks: Your perfect coffee is made from 9 in the morning to set your holiday mood on spot.
Burger king: Craving some good old burgers in the summer? This is your go-to place; Burger king has always been the ideal burger restaurant and is only 5 minutes away from the hotel.
Fish Market: What kind of vacation is it without a fancy seafood dinner? the fish market offers a variety of seafood that is more than amazing.
Costa Café: Desert time is all the time in Costa with their ultimate unique menu full of different varieties like Tiramisu, Carrot cake, English cake.
Ocean Blue Marina Address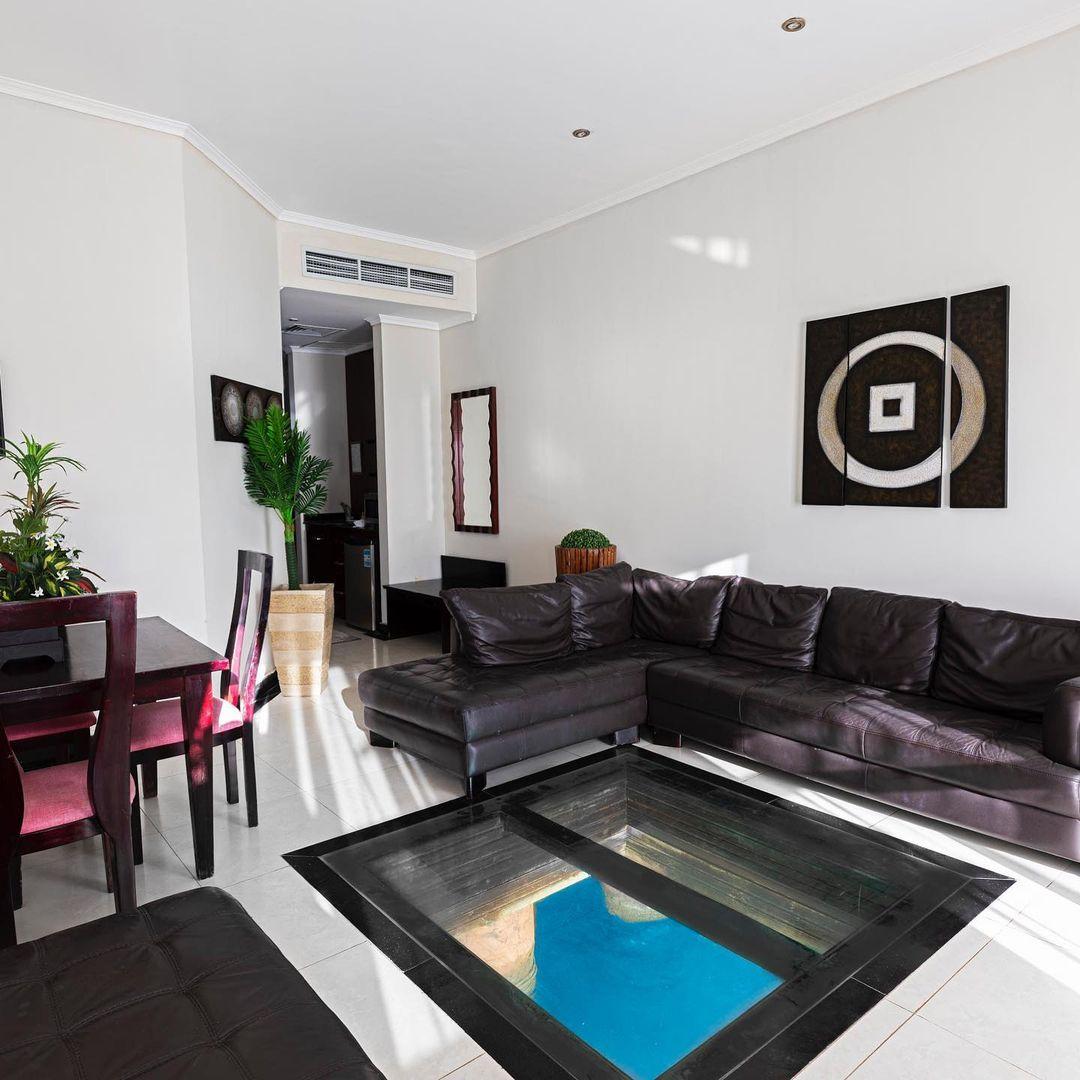 The hotel is located at Island 22, Marina Gate 5, Northern Coast, Egypt you may also know it as Ocean Blue, Enjoy one of North Coast's finest hotels with all the new renovations coming up in May. Don't miss out and enjoy your time.
Enjoy the best offers with Visit guide, for reservation and Inquiries feel free to give us a call at 01110997000