The newly renovated Hotel Hawaii Le Jardin is surrounded by vast scenic grounds overlooking the coast of Hurghada and the Red Sea.
With more than 5 floors and a total of 557 rooms, the hotel has two pools and a private beach, and it has two special restaurants where you can relax.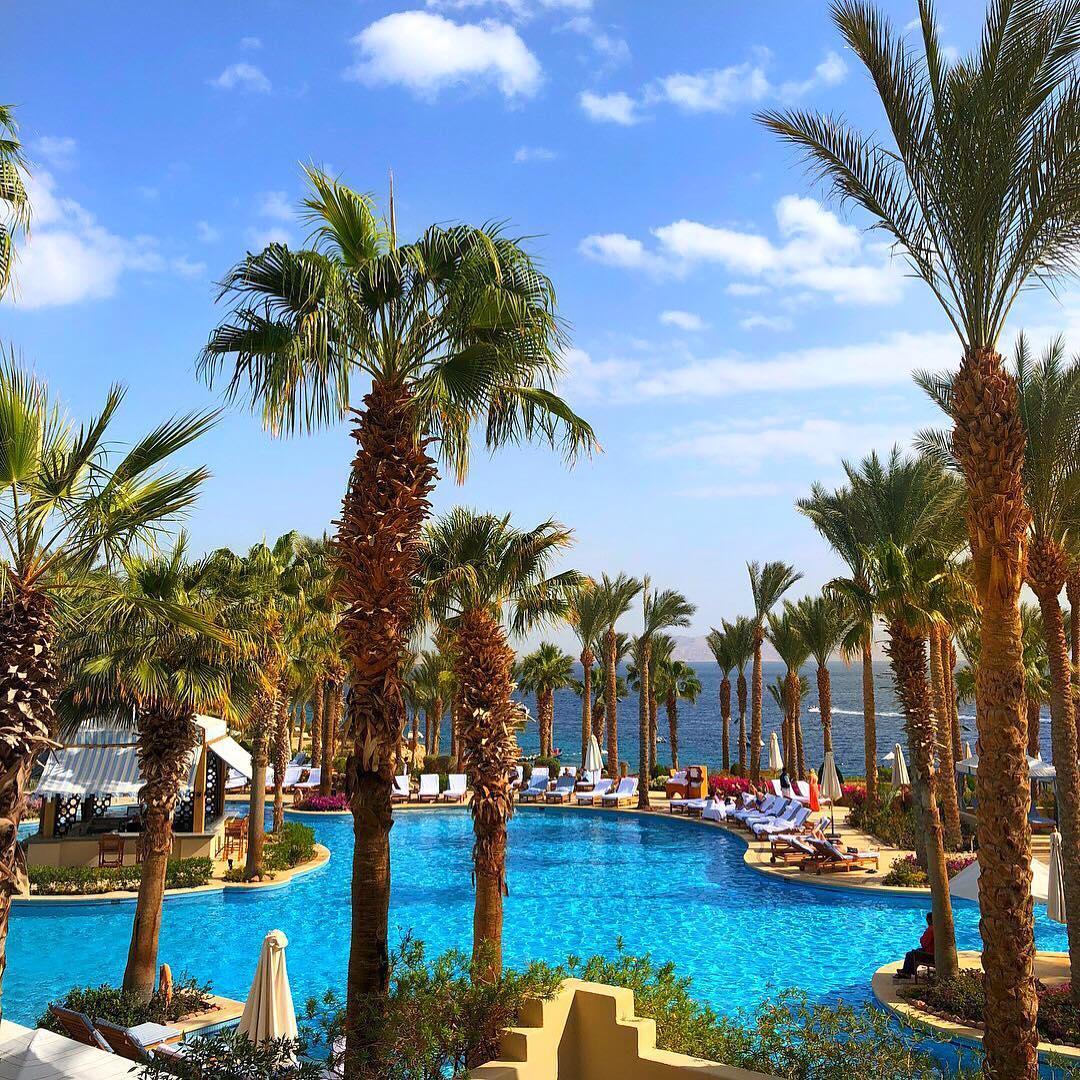 Hawaii Le Jardin Aqua Park
Many water activities are also available at the Hawaiian Le Garden Aqua Park Hotel, such as diving and surfing, as well as including a health center, spa, hot tub, massage, and relaxation facilities at the highest level.
Hawaii features
Distinctive accommodation.
Great views and vast green spaces.
Many facilities.
Excellent service.
Aqua Park's special presence.
Relatively low prices.
Distinct Constructions.
Clean Beach.
The level of games and parties is amazing.
Hawaii Le Jardin Aqua Resort Booking
The Check-in at Hawaii hotels starts at 2 p.m., the check-out is available until 12 p.m., and the policies for cancellation and advance payment vary according to the type of room and for the time of the number of days before cancellation.
Documents required
Credit card, direct debit card, or cash insurance.
ID card.
Hawaii Le Jardin provides services to families with children (all ages) and spouses.
When children or minors are present, the guardian must submit the child's birth certificate.
Rooms at Hawaii Le Jardin Aqua Park Hurghada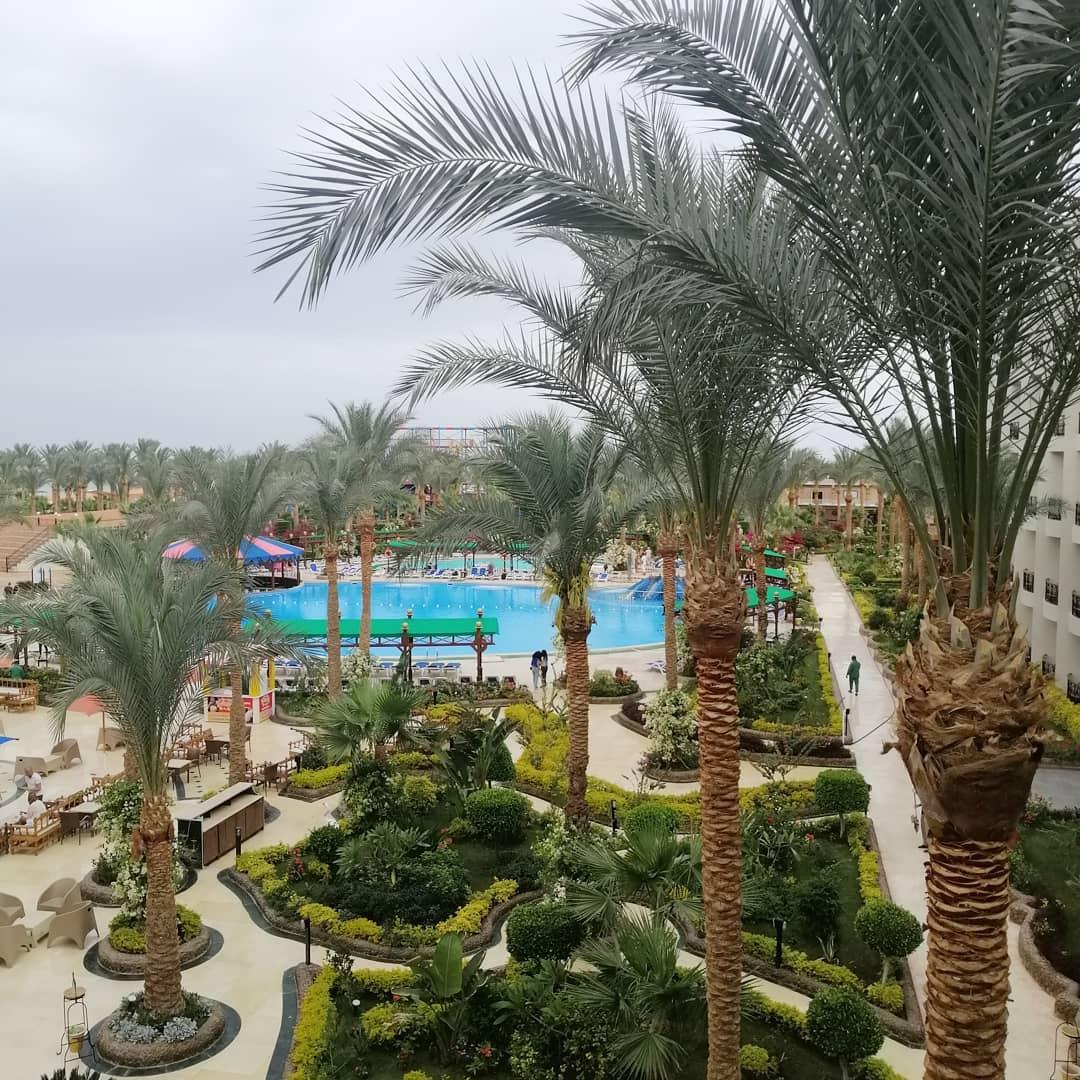 Hotel rooms are numerous and vary between Primer rooms with distinctive views of the seaside directly with a balcony, or classic rooms overlooking a balcony swimming pool, plus economy rooms attached to a private terrace.
| | |
| --- | --- |
| Room Type | Prices |
| Single | 750 |
| Double | 1000 |
Hawaii Le Garden Hurghada facilities
Private beach area, and garden.
The hotel also has 2 pools with dressing rooms.
There's also a physical fitness center or Gym.
You can find at Hawaii Le Jardin a spa, a Turkish bathroom, or steam.
Hot tub or jacuzzi.
Body treatments, as well as hair Salon.
External services in Hawaii if Garden
Parachutes and beach chairs, and relaxed chairs are also available.
Beach and tennis equipment can be provided (with surcharges).
Diving, surfing
There's also a water park, evening entertainment, and a children's club.
There's also darts, ping-pong, pool table.
Playground, games room, tennis court at Hawaii Le Jardin.
Services at Hawaii Le Garden Hurghada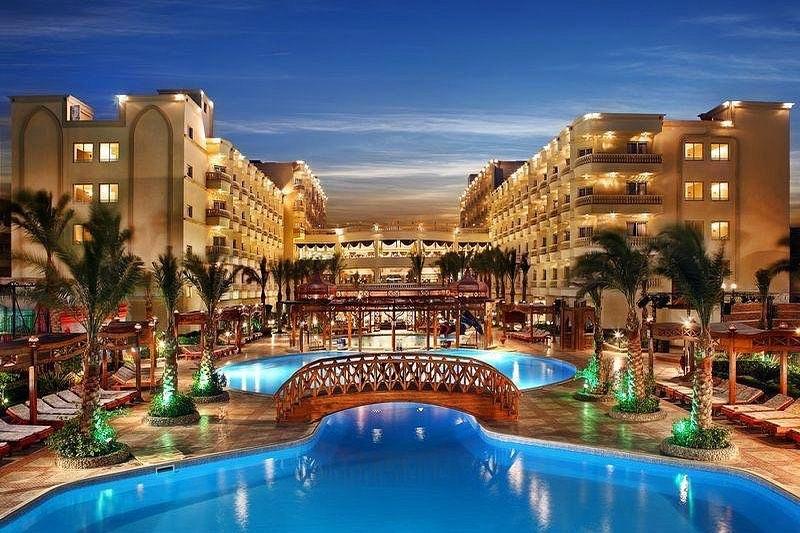 Wireless or Wi-Fi Internet service is available in public.
Free private parking or parking is also available at the site (no booking required).
The hotel also provides daily cleaning service, dry cleaning, and clothing.
The Hawaiian Le Garden Aqua Park Hotel also provides meeting and party rooms.
In addition to room service and visitor rooms, the hotel also has a staff speaking Russian, Dutch, Italian, French, English, German, and Arabic at Hawaii Le Jardin.
Attractions at the Hawaiian Le Garden Aqua Park Hotel
The hotel is well located in its proximity to many entertainment venues:
Sliders Cable Park - El Gouna
It is an entertainment complex with Aqua Park and a club in Gouna, which is one of the most beautiful tourist places in Egypt.
The Sliders Caple Park includes many activities such as skateboarding, restaurants or cafés, and parties in a wonderful atmosphere.
This fun place is away from the Hawaiian Le Garden Aqua Park Hotel by only 14 minutes.
Desert Breath
The desert breath in the Gouna is a great work of art in the desert where it looks like swirls of sand and cone pits coming out of a small lake in the middle, and the size of the cones near it is changed in a wonderful view.
Desert Safari Adventure
Enjoy a quad bike ride through the desert followed by lunch, then go to a Bedouin village and ride camels for the lovers of the experiment, then barbecues on the view of the sunset between the golden sands and watching the moon with the telescope, and a charming night of eastern dance or.
A chance to change the desert concept is just 21 minutes from the Hawaiian Hotel Le Garden Aqua Park.
Sailing at Kiteboarding Club El Gouna
A kiteboarding club near the Hawaiian Hotel Le Garden Aqua Park also features professional trainers and 150 types of sailplane from which you can choose, as well as existing facilities from restaurants, massages, massages, and swimming pools.
It's about 25 minutes from the hotel.
Hawaii Le Jardin Aqua Resort Hurghada Location
The Hotel is located in Kilo 11, Neighborhood Road, North Gouna, Red Sea Province, 15 km from the city center - 10 km from the Gouna.
In order to get the best prices and offers at the Hawaiian Hotel Le Garden Aqua Park, please contact the support team of the Visit Guide at the following number: 01122788800.