Among all the mediterranean sea Alamza bay possesses a lavish sea especially Jaz Almaza Bay. Enjoy limitless facilities and an incredible view and with the latest designs and more than 9 pools in the hotel and a private white sanded beach.
The hotel is designed in a classical way that matches the white sand perfectly with a vintage touch this hotel gives you the ultimate experience.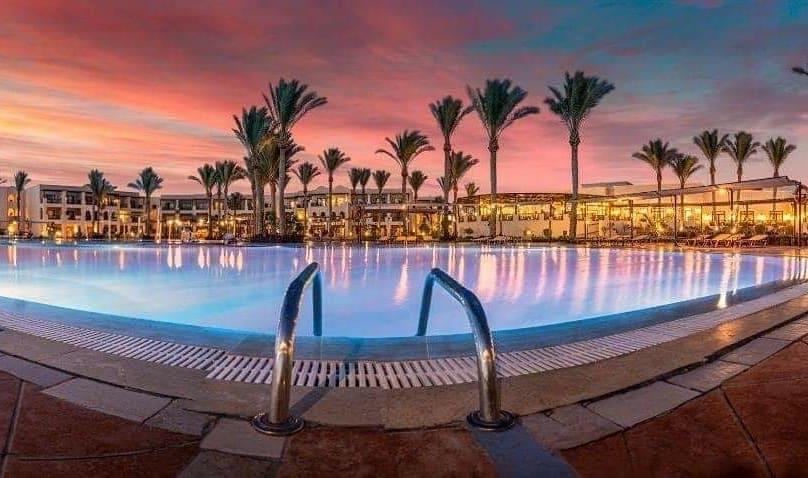 Almaza Bay Entertainment
The hotel offers a variety of entertainment that will make you stay full of fun and relaxation such as :
9 open pools.
Private white sand beach.
Inside pool.
Kids club.
Tennis Court.
Darts.
Table tennis.
Billiards.
Kids' outdoor play equipment.
Books, DVDs, music for children.
Board games/puzzles.
Jacuzzi.
Gym
Spa.
Water activities like kiteboarding and beach volleyball.
Almaza Bay Hotel Facilities
The hotel contains 9 pools for adults and 6 for children so you can have fun to the maximum in addition to other facilities such as:
Fast check-in.
Room service.
Air-conditioned rooms.
Terrace.
Jaz Almaza Rooms
Rooms are equipped with all your needs and different view as well, You can choose between a sea view or a pool view or a seaside with Open and wide rooms are designed for families.
There are 3 different locations in the hotel Almazino, Jaz Oriental Club, and Jaz Almaza.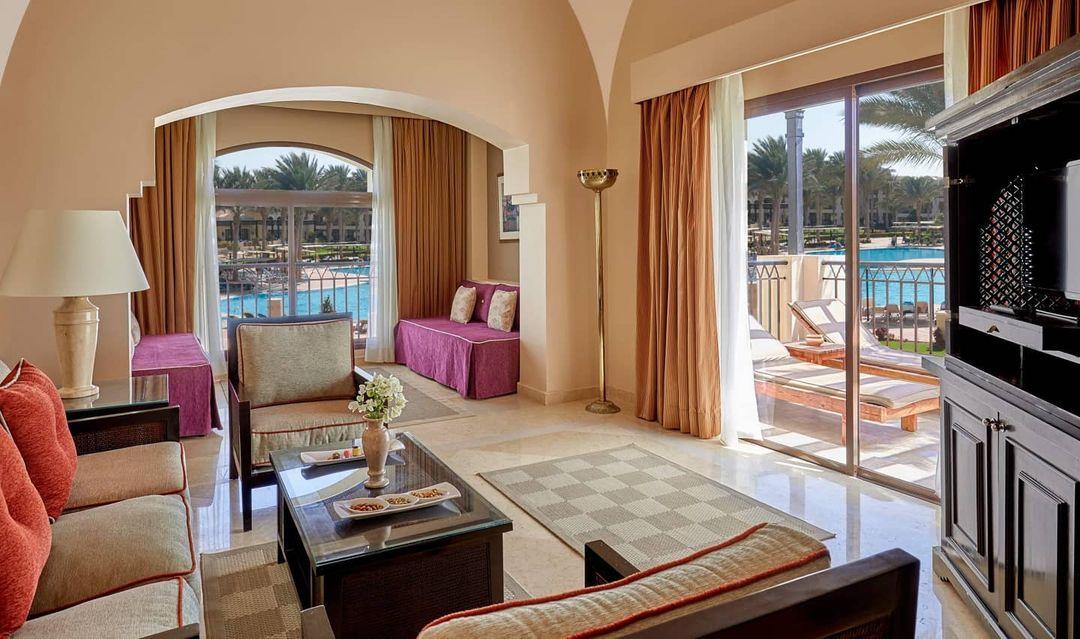 All the rooms contain:
Garden view.
Minibar.
Balcony / Lanai / Terrace.
Air Conditioning.
Hairdryer.
Safe.
Coffee/Tea maker.
Jaz Almaza Bay Booking
| | | |
| --- | --- | --- |
| Room Type | Location | Price |
| Standard Twin Room | Almazino | 3800 |
| Superior Queen Room | Jaz Oriental Club | 3900 |
| Superior Queen Side Sea View Room | Jaz Almaza | 2900 |
| Superior Twin Room | Jaz Almaza | 3900 |
| Superior Twin Side Sea View Room | Jaz Almaza | 3900 |
| Superior Queen Room | Jaz Almaza | 2900 |
| Family Queen Room | Jaz Oriental Club | 4300 |
| Family Queen Room | Jaz Almaza | 5700 |
| Family Twin Room | Jaz Almaza | 4300 |
| Executive Suite Queen | Jaz Almaza | 11700 |
Enjoy the latest offers with Visit Guide, For reservation and inquiries: 01110997000
You can also check out some of the offers and activities near Marsa Matrouh to make the best out of your holiday.
Almaza Beach Resort location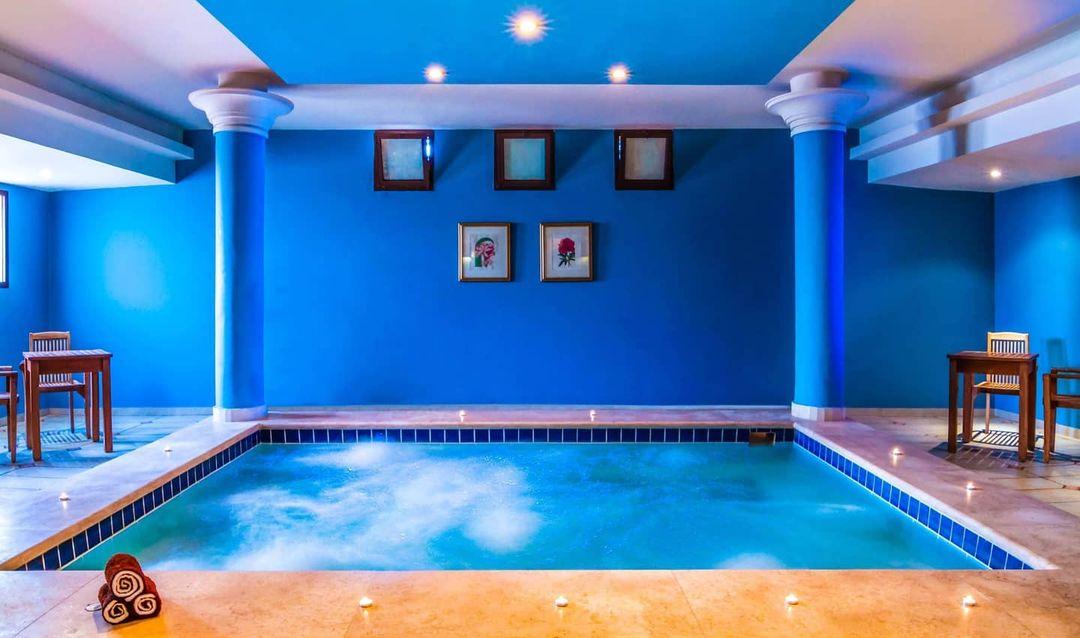 The hotel is located at Almaza Bay 37 km East, Matrouh Governorate.
Jaz Almaza Matroh policies
Children are welcomed.
Children aged 12 years and above are charged as adults.
Jaz Almaza Bay does have fully refundable rooms available to book
Jaz Almaza Beach Resort Reastaurant
The hotel has two mains outdoor restaurants:
Palm Oasis: A blend of international classics and Middle Eastern cuisine.
El Mashrabeya: A classical restaurant that will satisfy your taste buds.
Morgana: Enjoy the delight of Mediterranean food on a garden terrace with delicious seafood.
Mezzanine: A mix of cocktails on a terrace overlooking the pool and the garden.
La Breeze: Your favorite ice blends right on the pool with some light bites.
Nafora: Live piano music with some classical cocktails is an inseparable mix.
Mistral: An array of drinks, beverages, and light bites on the beach bar.
Jaz Almaza Bay Hotel Number
Enjoy the best offers with Visit Guide, For reservation and inquiries: 01110997000